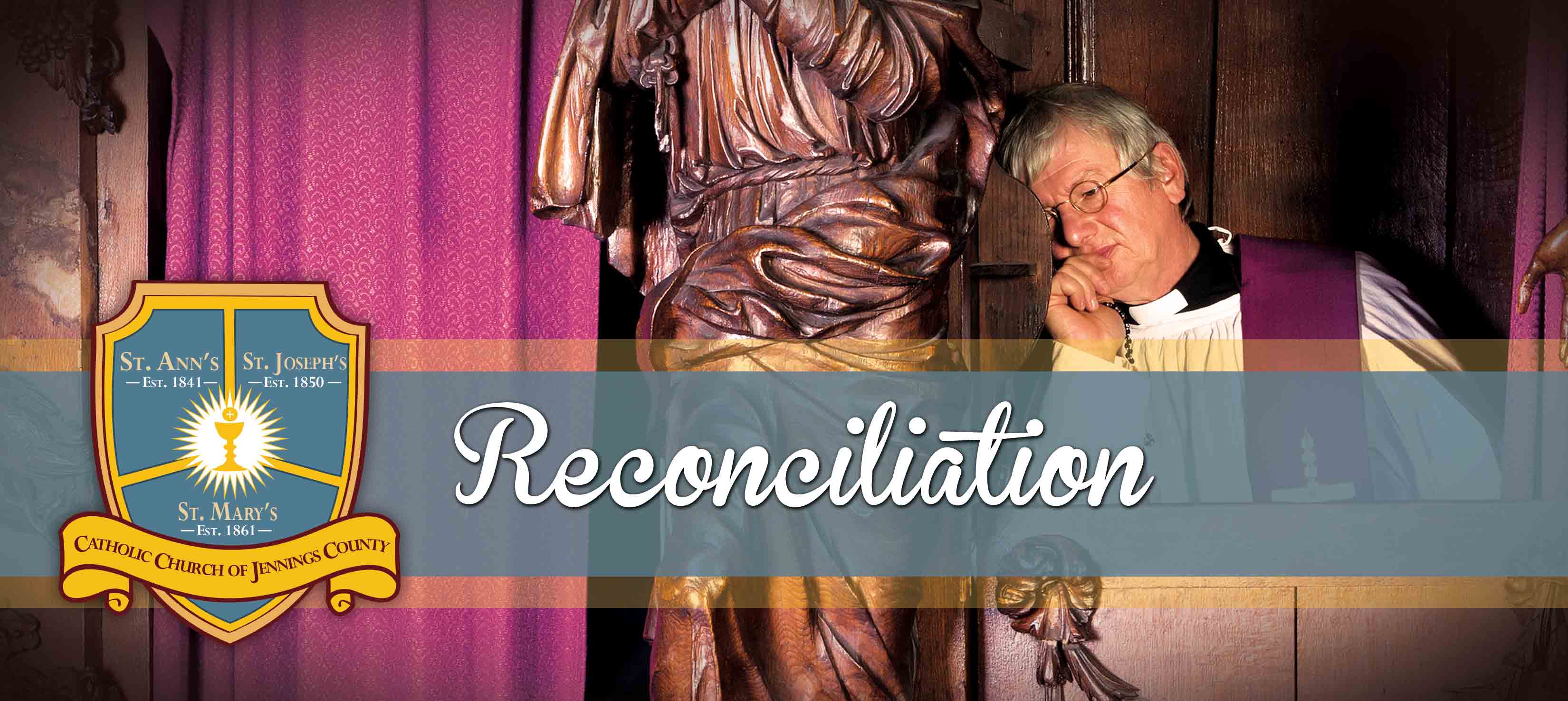 "Those who approach the sacrament of Penance obtain pardon from God's mercy for the offense committed against him, and are, at the same time, reconciled with the Church which they have wounded by their sins and which by charity, by example, and by prayer labors for their conversion." CCC 1422
WEEKLY CONFESSION
The sacrament of Reconciliation will be available an hour prior to Mass on Saturday Evening starting at 4:00 pm. It will also be available starting at 7:00 am to 7:30 am at St. Joseph's on Sunday. Due to the lack of time between the 9:00 and 10:45 Masses confessions will not be available before those Sunday Masses.
DAILY CONFESSION
Fr. Jerry is eager and willing to hear confessions following each daily morning Mass, and 30 minutes prior to each daily evening Mass. Fr. Jerry is also available to hear confessions by appointment.
MONTHLY CONFESSION AND DIVINE MERCY
Fr. Jerry will hear confessions the last Sunday of the Month beginning at 1:00 pm until 2:45 pm, and will end with the Divine Mercy Chaplet and Benediction of the Blessed Sacrament.
MONTHLY CONFESSION AND DIVINE MERCY
During the seasons of Advent and Lent, there will be a communal penance service held in the Parish hall at St. Joseph's Church. The next scheduled Advent Penance Service is set for December 10th at 6:30pm. The St. Joseph Parish Hall accommodates a large crowd and has nine small rooms for individual reconciliation that allows for privacy and anonymous confessions.
To fully prepare for the sacrament, you should engage in an examination of conscience, or use the attachment below. Click here to download a copy of an examination of conscience.